Press release – New name, same focus
From Ideo Field Service
to BlueHike
For almost 24 years, Ideo (Field Service) has been solving (field) service management issues for customers. We do this using the best software products such as SAP, ClickSoftware and Salesforce. Our expertise and partnership with ClickSoftware has been developing since 2005. With the acquisition of Click, we have also become a Salesforce partner. This opens up even more opportunities to improve service processes. In this way, we can continue to serve our customers and expand our specialization to this platform.
Within Ideo, a specialized team deals with service processes in Click and Salesforce. To create the right focus, specialization and agility, this team (formerly Ideo Field Service) has now become a business unit with its own name: BlueHike.
Reach
your service destination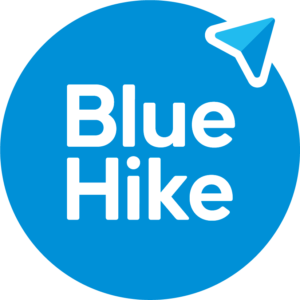 Full focus
on service
BlueHike is the new name for our Salesforce and ClickSoftware practice. Our focus is on completing Service Management assignments with Salesforce products. In addition to planning and mobile (Salesforce Field Service), we address issues related to case management (Service Cloud) and involving customers and partners in the service process (Experience Cloud). We supplement these products with 'BlueHike trails', developed in-house, which allow us to reduce the risks of an implementation and shorten the implementation time.
What's
changed?
A great deal has changed, but much has remained the same, too. All activities related to Salesforce are now carried out under the new name BlueHike and communicated by BlueHike. What remains unchanged: the already present know-how, business operations and service that customers have come to expect from us.