BlueHike starts collaboration with Gered Gereedschap
About Gered Gereedschap (Rescued Tools)
Being able to carry out service properly starts with the basics: the right tools. This is exactly what Gered Gereedschap is committed to supplying. We immediately saw the common ground between our organizations.
Gered Gereedschap is a foundation that supports (learning) professionals with knowledge, skills and resources. The right tools, professional training and guidance towards work and on the job, for example. The foundation's work is based on three pillars: learning, working and entrepreneurship. This allows professionals to build up an independent existence as, for example, a carpenter or car mechanic.
From a refurbished saw to a carpenter running their own business.
With their hands-on mentality, they make an immediate impact. That is why we feel a great commitment to the goal they pursue: an independent existence for professionals in Africa.
More information about the foundation can be found on their website: https://www.geredgereedschap.nl/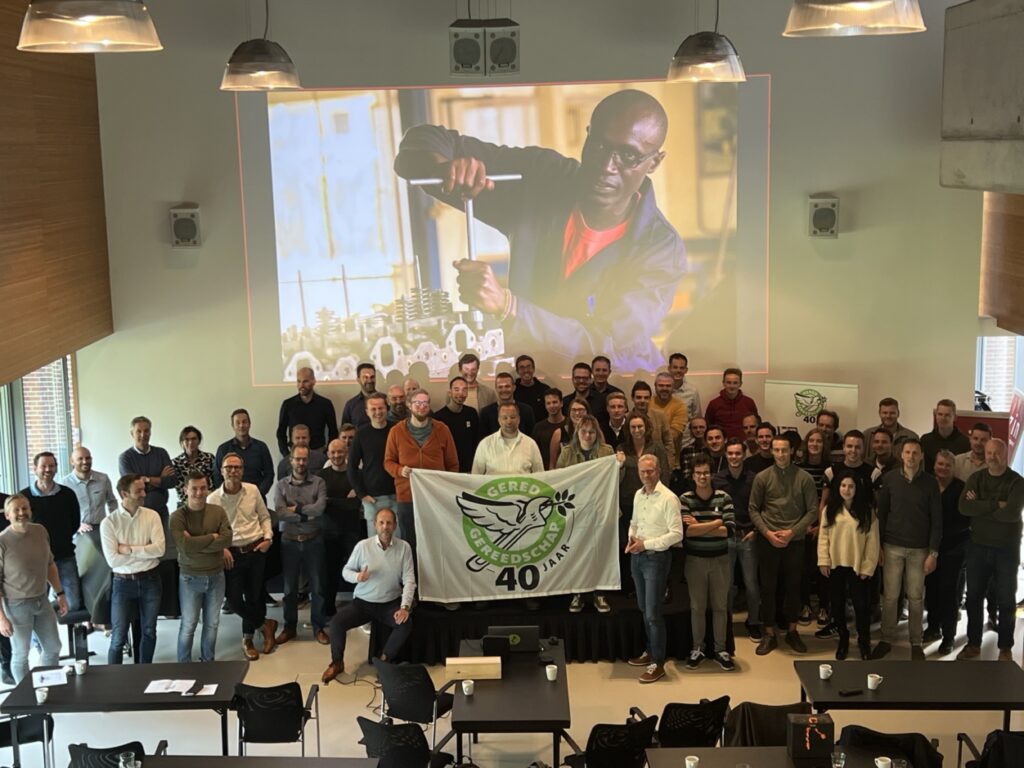 How does BlueHike help?
The BlueHike team organizes a variety of activities to jointly support this goal. For example, tools are collected and toolboxes built. More activities to contribute are planned. Curious about what our team does? Keep an eye on our website and LinkedIn.