Release Notes Salesforce Field Service – Spring '23
Further enhancements to Enhanced Scheduling and Optimization (ES&O)
A few releases ago, ES&O was announced as the successor to the current optimization. The new architecture makes the optimization more efficient, more scalable and improves the quality of the created schedule. In the "old" setup, an optimization request was sent to an external service. With ES&O, optimization happens on the Hyperforce platform, which provides a framework to implement new innovative functionality and take optimization to the next level.   
Work is in progress to further improve ES&O. In the last releases, several functionalities have already been added such as support for multiple travel modes, appointment sliding during appointment booking, and more flexible setup of automatic jobs. In this release we would like to highlight these 2 additions:
Optimization

Hub Dashboard

for

In-Day

Optimization

:

F

r

om

ES&O,

the

improvements

that

optimization

does are

visible

in

one

unified

hub. In

this

release,

this

is

now

also

possible

for

the

optimization

that

runs

for

in-

day

scheduling

.

This

creates

the

possibility

to

monitor

the

optimization

of planning runs

during

the

day

.

And

show

s

the

effect of automatic planning in a concrete

and

tangible

way on

organizational

KPIs

.

Further

ex

pansion

o

n complex

wo

rk

(

Multi Stage

Ta

sks

):

 

Pr

eviously

i

n

op

timization,

i

t

w

as

on

ly

p

o

ssible

t

o

w

o

rk

w

i

th

u

p

to

2

ta

sks

w

i

th

a

start-start

de

pendency

r

e

lationship

.

As of

th

is

r

elease,

it

i

s

al

so

p

o

ssible

t

o

d

o

th

e

s

a

me

u

p

to

a

chain of 5

ta

sks

.
Shift from reactive to predictive service models with Asset Attributes
Being able to properly track asset data is crucial to properly manage maintenance. Often it is more efficient to preventively replace a component if attributes exceed certain values. To determine that, however, a system must have the ability to track and analyze that data. If this data is used properly, service managers can make the shift from reactive to predictive service models.
Asset Attributes introduces a datamodel in which these values can be easily captured without the need for additional fields on the asset object. In this way, attributes such as temperature, counter readings or, for example, vibration levels can be enumerated with their corresponding threshold values. These can be used to track, analyze and provide triggers or alerts if the threshold value is exceeded.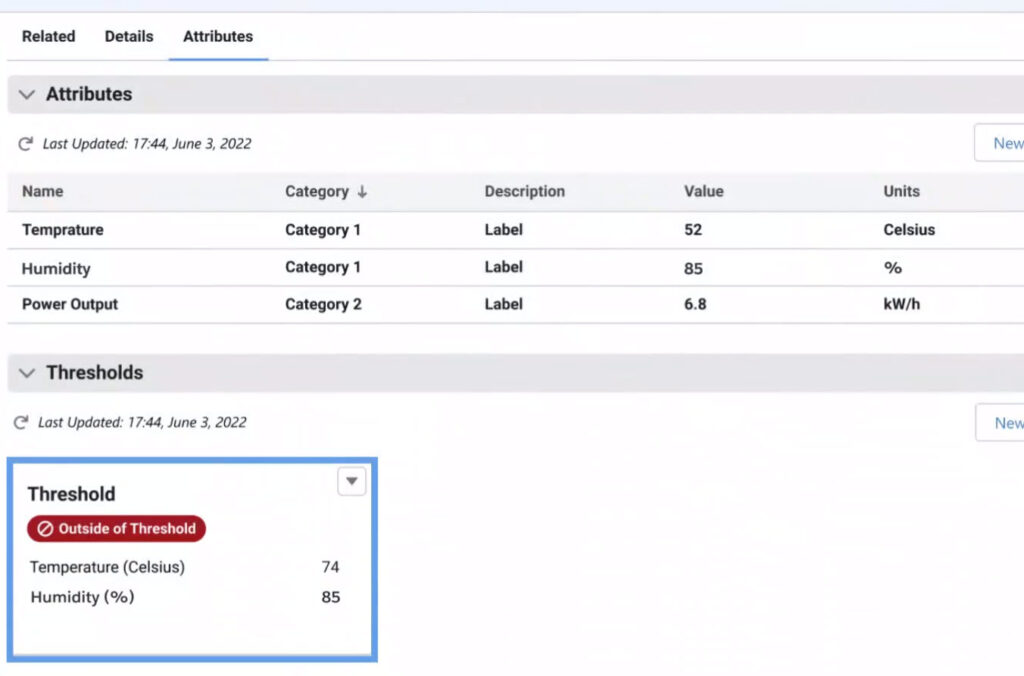 Engage customers even more closely in the service process with Appointment Assistant
The Appointment Assistant within Salesforce Field Service is used to closely involve customers in the service process and proactively inform them about service. Customers could already live along with estimated arrival times and influence their appointments by canceling or rescheduling.  
As of this release, more customer interaction is possible and customers can change their addresses themselves. In addition, it will be possible for the customer (when desired) to influence (cancel or reschedule) when the employee is already on the road. This employee receives a notification of this on his mobile device and is thus immediately aware of the change.
Lightning Web Components in Field Service Mobile (GA)
One of the biggest advances in this release is adding Lightning Web Components in the Field Service Mobile app. Lightning Web Components provide the ability to extend and customize the User Interface to the customer's needs using the robust offline capabilities of the field service mobile app. The use of these components allows us to better tailor the UI to customers' specific use cases, as well as provide completely new functionalities.
Some examples already provided by Salesforce include searching for nearby records (such as materials), allowing users to add annotations on a captured photo directly within the app, or rescheduling their own appointments, for example. Adding these features to the Field Service mobile app ensures that the app can seamlessly connect to the processes that need to be supported at the customer's site.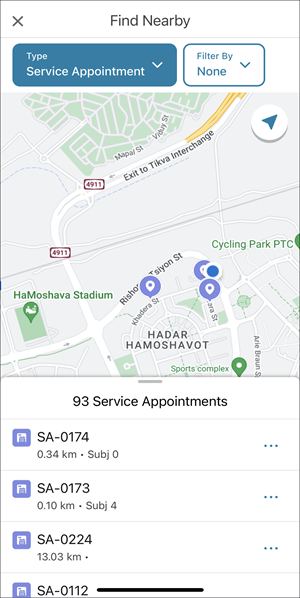 Want to know more about the Release Notes for Salesforce Field Service?
For those who are interested, the new release notes for Salesforce Field Service can be found here. Want to learn more about how the new features can add value for your organization? Contact us and we'll be happy to help you.